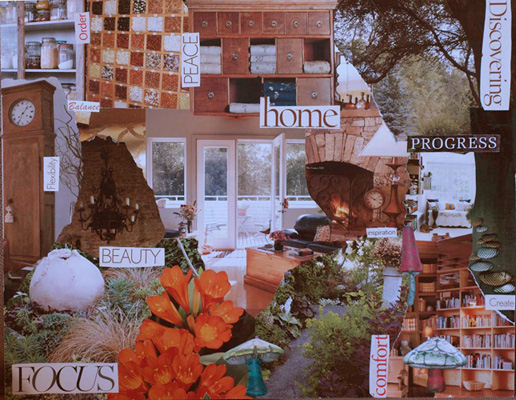 I'm looking forward to this week. Some new things are happening for me and I'm so glad you're here to share them with me.
This week my vision board is being featured by Michelle over at
Collage Your World
. A few months ago I was lucky enough to have Michelle come into my studio to teach a vision board workshop. It was wonderful to get a group of like minded people together and work on our vision boards together. I learned how to make a vision board and it began me on a journey that still continues. Read more about it
here
.
Stop by tomorrow to see what else new is happening to me this week.